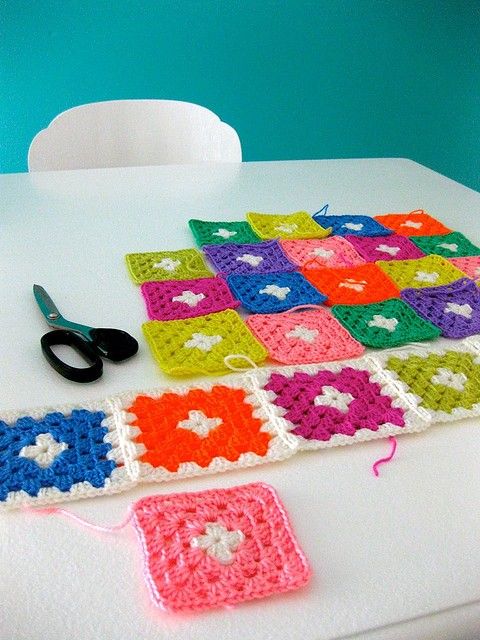 In my recent roundup of the Etsy Craft Party I mentioned that more meetups would soon be scheduled. I am now pleased to announce that another Etsy meetup will be held in the Eagle Soup Studio on Friday 8 July. The wonderful Julia Matthews, Craft Editor at Better Homes and Gardens Magazine will be leading a workshop on crochet. We will be learning how to make a basic granny square which can be used to create an assortment of cosy winter projects. If you're already a pro at crochet, bring along a project you're working on and share your skills with others. Or, if you'd rather bring something entirely different to work on, please do!
WORKSHOP DETAILS
Date and time:
Friday 8 July from 6:30pm
Address:
Eagle Soup Studio - Level 2, 140 Cleveland Street Chippendale.
Here's a map
.
To bring:
A ball of yarn and a crochet hook that corresponds to your yarn (check the label - if in doubt go up a size, not down).
Entry:
$2 donation on the door to contribute towards tea and snacks
RSVP:
kitpalaskas@gmail.com
Contact me on 0406 330 637 if you have any questions. I hope to see you there, it'll be so much fun.
Kit x
Image Source: Sarah London Textiles